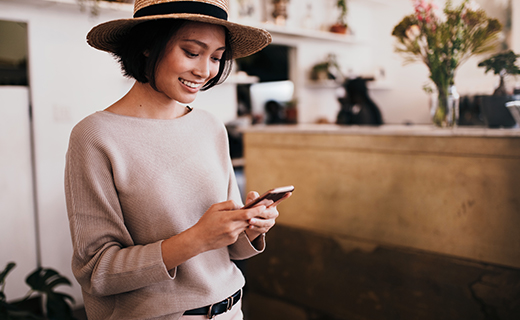 Open Stores, Curbside Pickup and Takeout Dining*
---
OPEN STORES, TAKEOUT DINING & RETAIL TO GO/CURBSIDE PICKUP*
CENTER HOURS: Monday - Saturday: 11am - 7pm. Sunday: 12pm (noon) - 6pm.
We continue to promote a healthy shopping environment for our guests and employees through intensified cleaning procedures and proper social distancing signs. We've missed you and look forward to seeing you again soon! More details on our cleaning procedures available here
Some stores have additional safety protocols in place; please contact the store directly for guidelines.
RETAILERS OFFERING IN-PERSON SHOPPING:
Retail
Auntie Anne's
Candyland
Casanova
Cellat (562) 861-1855
Celltech (562) 861-1855
Cherished Memories
Cinnabon
Dr.Becerra Dental Studio (562) 904-4800
Daniel's Jeweler
Don Roberto's Jeweler
Exclusive Jeweler
Fast Fix Watch Repair
Finish Line
Firestone Complete Auto Care 562) 287-8721 CLICK HERE for details
Forever 21
Gema Fashion & Jewelry (562) 861-1855
Journeys' (562) 923-1966
Macy's (562) 862-2880 curbside pick-up CLICK HERE
Mignon (562) 861-1855
Minie Teez (562) 861-1855
Momen Body Jewelry
Kohl's (562) 622-7081 curbside pick-up ORDER HERE
Nathalie Essence of Beauty (562) 382-1432
Perfume Gallery (562) 869-5000
Pibe' Sport (562) 861-1855
Q (562) 861-1855
Refreshed
Sansei
Sears Auto Care Center (562) 622-0885 CLICK HERE for details
Shades Unlimited (562) 861-1855
Shoe Box (562) 861-1855
Shoe Express (562) 869-5754
Shoe Palace
Sola Salon
Sweet Boba
Total Vision Optometry (562) 622-2200
Toys Unlimited (562) 861-1855
Zumiez
CURBSIDE PICKUP
Hours: Monday-Saturday 11 AM – 7 PM and Sunday 12 PM – 6 PM
Curbside Pickup is now available daily for select retailers and restaurants. Contact the store directly to find out merchandise availability, payment options, and to place an order.
Please remember to stay in your vehicle while you wait for your package.
Easy Steps to Curbside Pickup
1.Coordinate purchase details and Curbside Pickup time with participating merchant.
2.Park in the closest open space near the entrance of the retailer.
3.Once you've arrived contact the retailer and give them your location.
4.Remain in your vehicle. An employee will bring your purchase to you and place it in your trunk.
5.Thank You for Curbside Shopping!
Takeout Restaurants
Acapulco Restaurant Y Cantina (562) 923-4656 dine- in, curbside and delivery available ORDER HERE
Auntie Anne's (562) 869-1902
BJ's Restaurant | Brewhouse (562) 231-0820 curbside and delivery available ORDER HERE
Buffalo Wild Wings (562) 923-9464 curbside and delivery available ORDER HERE
Mediterranean Delight (562) 861-9202
Olive Garden (562) 923-9773 curbside available ORDER HERE
Raising Cane's (562) 861-5057 takeout and drive thru available ORDER HERE
*Subject to change